what is a STORY READINg?
Our renowned Tarot Readings are interpreted through an actual story created uniquely for you! These readings are highly intuitive and creatively guided to wrap you in layers of love. Your Story Reading is encapsulated by way of recording so you can go back and revisit your Story Medicine whenever you need to. These readings have been known to offer very powerful revelation and big movement! Are you ready to hear a story???
We offer four different kinds of Story Reading themes: Seeing, Healing, Power and Rebirth.
Your investment includes Tarot Spread, photograph of the spread, an MP3 file for listening and a 30 minute follow up phone call to deepen the work.
meet OUR storytellers
These women have been formally initiated as Story Medicine Keepers, Protectors, Story Readers and Tellers. They have received and continue to receive close guidance from me in their own Story Work. You will see that each of these women flesh out the Story Reading bones with a unique medicine true to their individual gifts. These women are leaders and pillars within our community. They have shown complete devotion to their path and I am overjoyed to be able to bolster them up here!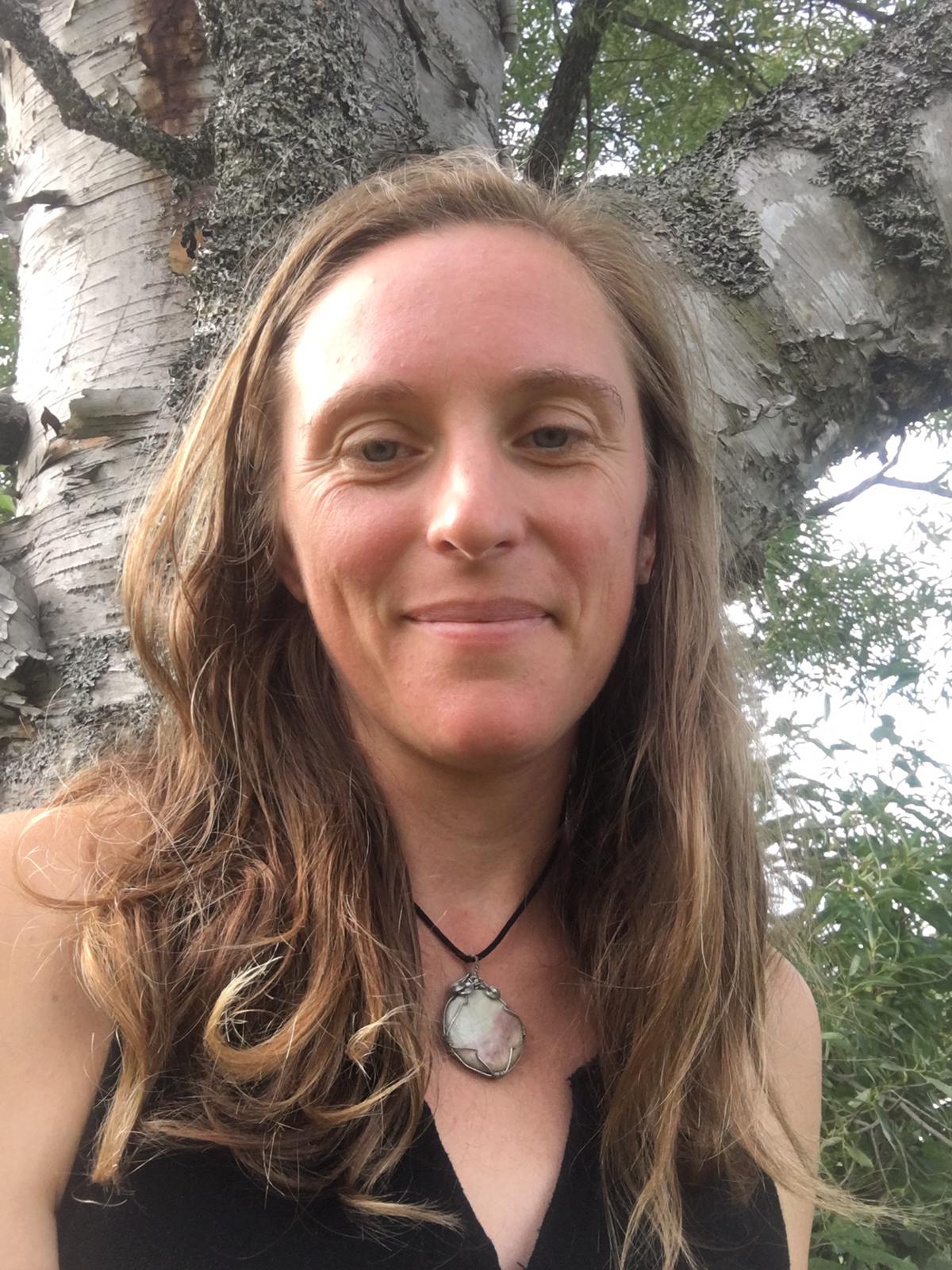 JESS WEBER
I am Jess Weber, mama, wisewoman, storyweaver, and devotee to Woman and Earth. My writing, woven from the threads of the eco-feminine spinning wheel.
The story readings I offer here are my heart prayers for a changing world and a gentle embrace for each individual's journey within it. Storytelling as an ancient medicine practice helps us track our life journeys, giving them meaning and hope. And as such, Story serves as a vital thread for weaving the fabric of a new culture into being.
My prayer is to offer stories that we can come into relationship with. Stories that move us to remember all who we are and all that we are connected to. Stories that help us to see another way, and that encourage us to make slower, more heart-led choices.
It would be my honor to weave a story for you, as a companion to lean into along the journey of life.
Contact Jess to Book a Story Reading Jesswildmoon@gmail.com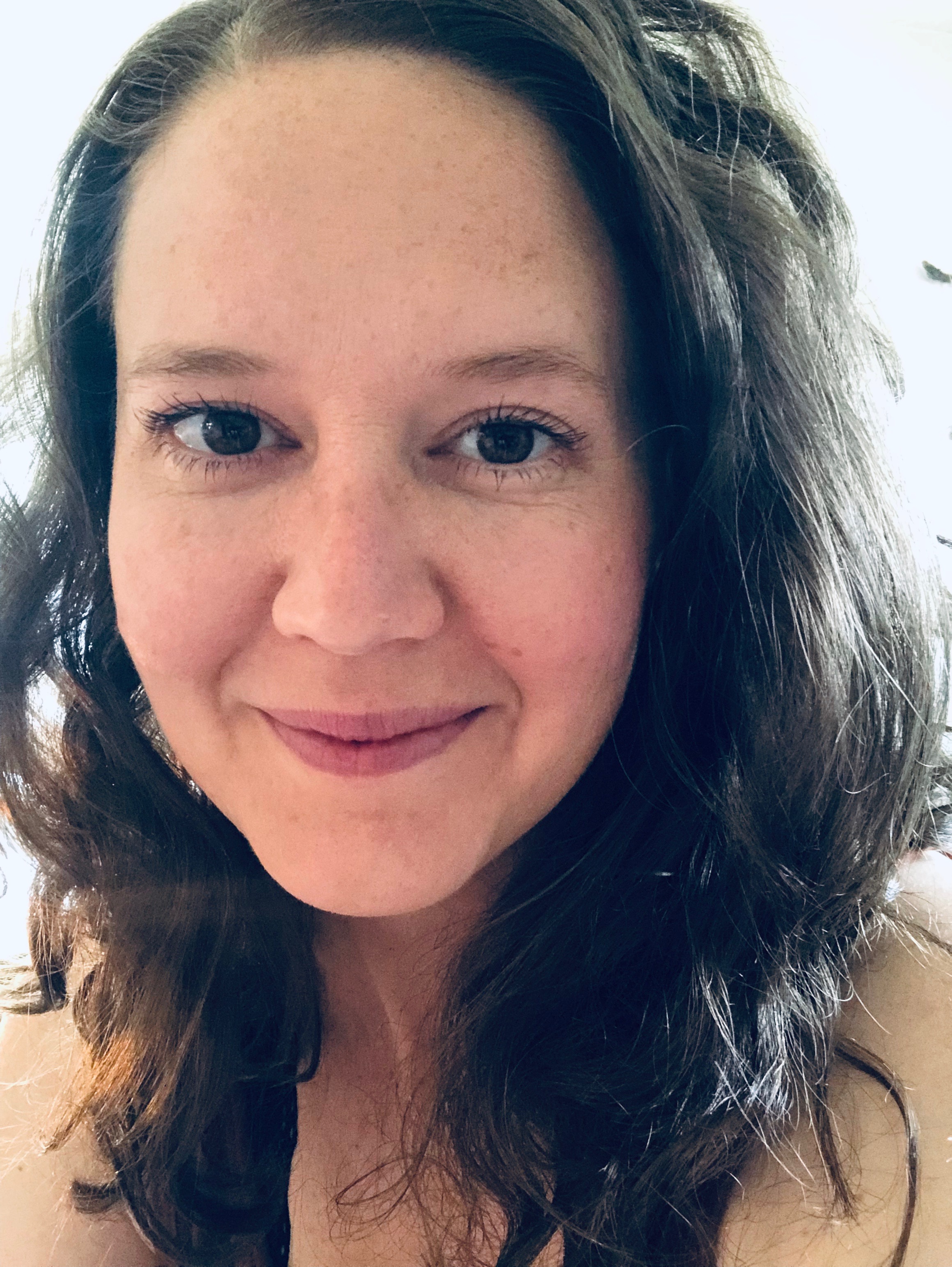 Annie Poehner
I am Annie Poehner. I am a Weaver for the Unifying. I am a Painter of the Holy and the Sacred. I am Scribe of the Rains that fall; the Prayers. I am Worshiper of the Divine made incarnate through You. I am an Awestruck Lover of the World. I am a Mystery Chaser and a Fierce Huntress of Wild Remembering. I am a Lover of Story and Her potent Medicine! I am Mother to four shimmering souls and am an Unfolding Lover to a Lover who so devotedly heals me. I am co-Creator in this Eternal Weaving, just like You. I stand always at the edges of Invitation and try with all of my heart to continually say yes into the Vast Trusting.
Story is a precious thread that I weave with devotedly. Its healing properties are potent and unending. Since I was a child, the creation of words and images have been precious soul companions. Story has saved my heart and soul in the darkest of nights whether it has been through dreaming, poetry, folktales, spiritual writings, photography or painting. The archetypes that faithfully show up on our behalf through all Story create a salve designed uniquely for us. Story is Medicine. I find Tarot to be a beautiful way to weave image and word into healing for the soul. It has been my joy to weave Tarot into my life in the last several years of my journey. Connecting the cards into a personal story has been one of the most inspiring creative processes that I have experienced. The Story Medicine Community is my Home a Well of Life! It is with deep gratitude and joy that I stand in this circle of Storytelling Women ready to create Sacred Stories for you! All of my love...
Contact Annie to Book a Story Reading Anniepoehner@gmail.com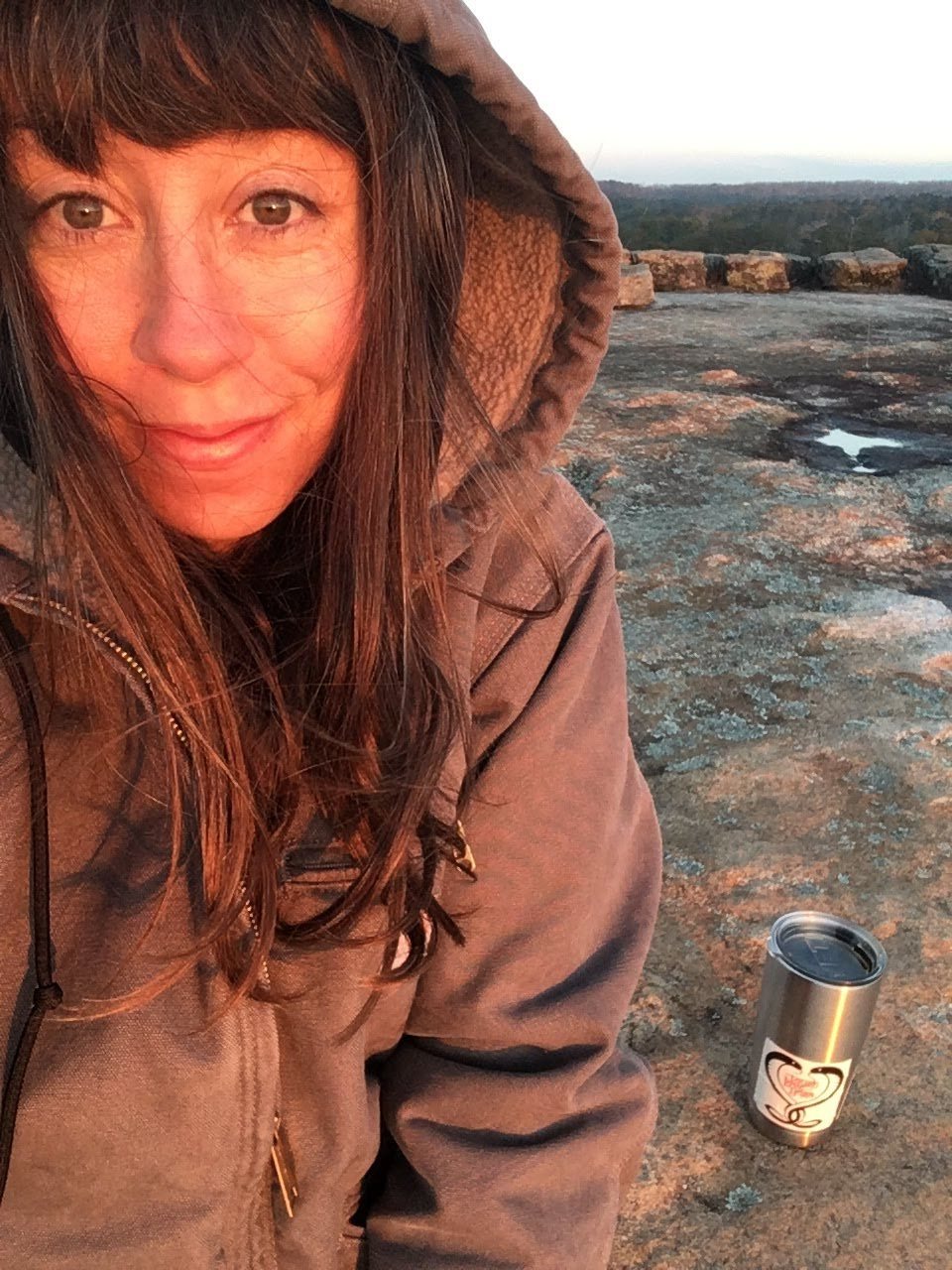 Jessica Hamilton
I am Jess Hamilton: daughter, sister, mother, friend. I am a teacher, a healer, a seeker of Spirit, and a keeper of Story Medicine. Stories are the fuel to my fire. Stories keep my spirit warm as I journey in shadow and in light.
Writing is my first love and primary art medium, though I also dabble in playing music, drawing, dancing, and baking. I also practice the art of listening, whether listening to the words, spoken and unspoken, of a friend or a stranger, listening to the song of the cicadas or the chatter of the trees as the wind brushes through, or listening with that double ear, tuned both inside and out. Listening equally to my own heart's beating as well as listening for Spirit's booming, soft voice. Though it could be said they are, ultimately, one and the same.
Through Story Medicine I fine tune my ear to transmit a story created specially for you, woven together with the strong strands of tarot. The archetypes, the messages, the longings and the dreams all weave together to form a wild and vibrant tapestry and that tapestry is the offering of Story Medicine. With gratitude and prayer, I offer this tapestry to you, to wash and dry in the morning sun, to drape over your shoulders in the chill of the evening, and to fold and carry along with you, wherever you may go.
Contact Jessica to Book a Story Reading Jcarolinehamilton@gmail.com
ART HEALS
After you have received your Story Reading, you are invited to make a piece of art to honor how your story makes you feel. Art is kept unnamed for privacy, thank you.
Click art to swipe gallery.
STORY READING TESTIMONIES
I received Jessica's reading as a birthday gift from one of my dearest friends. I was turning 40, my life had just taken a scary dark turn and Jessica knew none of this when my story was requested from her. I knew nothing of Jessica. I received my story reading a few days after my birthday. It appeared in my inbox at just the right moment. I didn't even know it but I needed to hear the story of Mother Magenta and her medicine blanket. I needed the literal meanings and yearned for the deeper story being told to me from this bit of technology. Jessica and I spoke a few days later, a profound conversation that helps get me out of bed everyday. I am grateful for Jessica's presence and understanding in and of this Universe. She is Healer. - Ammie Murray Allen
My reading from Jessica was beyond any reading I have ever experienced! She has an amazing gift. Not only to provide a beautiful service but her story telling and intuitive precision is incredible. Her reading told a story of something I had always felt so deep down it was part of my subconscious awareness waiting to come to the surface. It was a story and a reading that I've needed to hear for a long time and at the same time it came at a moment in my life. That prepared me for an intense week in my life that I just got through. I was able to navigate that week with so much more clarity, poise, direction and intention because of this reading. So much still to process and I am so grateful I found Jessica! - Alana Barrey
Her Story Readings are pure magic. I had no idea what a Story Reading was but I knew I wanted to receive her unique medicine. I received a tarot spread and an mp3 of my story, told in the ancient way of her people. I wish that every being on the planet could receive this gift. She speaks to your deepest essence. I kept wondering HOW DOES SHE KNOW? It feels like pure love, the kind that witnesses the deepest parts of you, even the shadowy bits, and says you are magnificent. -Jenn Gallucci
Like the best things in life, Jessica's story reading found me. A friend had recommended it and so I signed up and joined the waitlist, not entirely sure of what to expect. Before I knew it, my name "had been called" and Jessica sent me my reading along with the most beautiful and fierce story to go alongside it. I was completely blown away by how spot on the reading was and how close to my heart the story felt. Jessica also offered to hop on the phone and talk more in-depth about the reading. She spoke with such vision and love that I instantly started crying — the validation and care were overwhelming!! I still listen to the story Jessica created for me on days when I need a reminder of the path I'm on and the beauty it holds. I'm so grateful for this opportunity and for people like Jessica who genuinely create for others with from a true open-hearted space. - Devon
It took me a while longer to truly soak up all the MEDICINE aspect of story medicine and here's why! Jessica's reading arrived at a time of great change in my life- so exactly when I needed to hear it. When I first heard Jessica's beautiful voice I got chills, and her story exactly touched on some raw and (for me) scary feelings I had been thinking on for a while... except to hear them in Jessica's magical storytelling way, in her voice, immediately took that fear away. I listened to my story again and again, and every time felt more brave, more heard. Yes, this was my story. And yet there were still questions- Jessica's follow up was very sensitive and intuitive, and it was after then that I was able to make some life altering decisions, and continue along this new journey in an enlightened and honest way. That was the 'medicine' part of the story medicine for me. I love that I can listen to my story and even my follow up notes whenever the need arises. Thank you, so, so much for this beautiful gift you have shared with so many of us. -Katie Patterson
I hit play and the sound of her voice sends legit chills up my spine. Every hair on my body is on end. The message comes through loud and clear and suddenly Im not in my kitchen anymore. I am in my own medicine space with her voice serenading my soul. Tears flooded me and I am left in awe of what just happened. Never have I experienced a reading like this. This woman is magic. She has such a big gift and I can't sing praises for her loud enough. This whole experience healed a part of my soul in the most beautiful way. Thank you from the bottom of my heart. - Deanna McCasland
I wasn't sure what to expect from my first Story Medicine reading. I have had tarot card readings before, and consider myself knowledgeable and somewhat experienced with their use in my life — but I have never had such a rich and memorable experience as this. I was pleased to see the tarot spread and the cards that were represented, but hearing Jessica's interpretation was the connection that gave the reading the dose of medicine that my soul truly needed to experience. Her story-telling voice is magical, as is her intuitive gift. I am blessed to have this story to remind me of my soul's direction at this time. - Lara Brothers
In hearing Jessica's voice spin a tale of medicine for me I was transported into the story of my life in the most colorful of ways. As I listened to what the cards, ancestors and Jessica had to say, the threads to a pattern in my life were being revealed and a beautiful theme was emerging; a pattern that has brought clarity in its own time. The medicine that pours forth from Jessica is so distinct and potently hers and her ancestors; this medicine is powerful! - Nicole Providence France-Coe
The story Jessica shared with me was as expected - because I know she is a powerful intuitive force I expected her words to sink into me with truth and resonation and that is exactly what happened. I don't understand how she does it but what a reminder to just TRUST because she spoke to me like she's known me and my thoughts forever. Since receiving the story, perfectly timed, I've listened a handful of times always hearing something new. Her intuitive understanding of where I am, and where I am headed is like nothing I've encountered before. Magic. - Anna James
I took a deep breath, inhaled and pushed play. I had no idea what I would receive from listening to story medicine. As I listened to the words being beautifully told to me I found myself in awe, smiling with tears on my cheeks. I've never had an experience like this. This storyteller from across the country was telling MY STORY in a rhythmic way that was ancient but new all in the same. It was though my soul had been seen and weaved into a tale that had been hiding away for centuries. My heart's story there just as it was meant to be. My spirit was handed a key that it needed to unlock the space where my purpose was waiting. I needed to hear this story, to give myself permission to be. To be all the magic, to feel free, to see the moon, to paint my feelings, to be what the rhythm of life intended me to be. Jessica. A story teller of truth, of magic, of your souls' fire. Thank you, to a sister across the land. Thank you for seeing me, for letting me see myself. For giving me the key! I am thankful for you! - Lindsay Konduris


I knew when I received my Story Reading that it would be magical, because truly Jessica herself is nothing short of magic. I waited until just the right time to listen, when I could feel the fullness of her wisdom that reaches you from the depths of her soul, through her Jessica song. Yes, I knew it would be magical, but I didn't know it would leave me breathless. I didn't know it would evoke tears of wonder and awe. I didn't know it would shake me awake with the rawness of truth that I'd been somehow not living. This offering is one of the most beautiful creations of soul that I have ever come across. Jessica has done what so many of us yearn to do. She has found a way to offer this unique piece of herself that brings her joy while also serving the world. And this calling to her purpose is felt in the essence of the Story. I have been exposed to hundreds of tarot readers, many with immense talent. But this, this is different. This is so incredibly personal that it will leave your heart thumping and your soul cracked open. This is Tarot from a Storyteller of Magic and Mystery. Of blood and bones and spirit and heartbeat. I have never felt something so potent and powerful in a long distance reading, in ANY reading for that matter. I have never felt like someone just looked into my cards and saw the song of my soul. That's what this was for me. This has touched me so deeply, it is so powerful, so healing... I would wish a Story Reading for everyone. It is like no other. You will want to listen to it everyday for the rest of your life. -Brandi Woolf